This Week's Story

click here to play audio
There's no speed limit in American culture. We change fast, but the past is still here.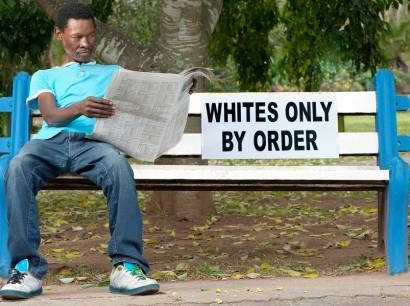 This Week's Story relives American history and the Bible through brief inspiring stories presented on mp3 audio recordings and text for reading.
What's the speed limit?
I looked up at the majestic white pillars of a southern plantation home. Its front door was closed. I knocked, waited, and knocked again. The door opened and an older woman stood before me. Her manner reflected pride. I asked, "I understand your home is listed as a historic home in Mississippi and can be toured. Should I have come by appointment?"
"No, that is not necessary. You may come in."
She asked, "Are you travelling?"
"Yes, I came to Mississippi to visit friends in Fayette."
"Oh…I didn't realize white people lived there."
"My friends aren't white. We met in Munich, Germany through the military. We haven't seen each other for several years. Everywhere I have been in Fayette I have seen people show affection and respect for them."
"What are your friends' names? I like to know of people like them."
"Dallas and Matiel Wicks."
Later as I walked through the men's parlor, the women's parlor, high-ceiling rooms, and basement slave quarters, I kept thinking, There's no speed limit in American culture. We change fast, but the past is still here.
My past images of the South are vivid, though I have never lived there. When I was about four, Aunt Clara and I visited family in Hazlehurst, Mississippi. In my memory I see the aunt, who lives there, trying to bathe in a galvanized tub propped on a stool. It tips over splashing too much water.
When I'm about seven, I see a movie with hooded figures standing in front of a burning cross. I feel, but I can't understand the horror.
Through years of teaching I hear my students from the South saying, "Yes, ma'am." My experience is that they know how to show respect in a classroom and I like their attitude.
I remember my grandmother, who was always both Southern and Yankee, say, "My colored help, Ruth, does really well."
I remember being offended and thinking, "What do you mean, Nonnie? Why do you talk that way? Do you think white people would do better?"
Who could have seen pictures in the news during the riots of the Civil Rights' Era and forgotten them?
I have a lifetime of images that I brought to Mississippi this April. Once there I was fascinated with its green forests, spacious highways, brick homes, and answers to the question, "How are blacks and whites relating to each other now?"
Fayette, where my friends Dallas and Matiel live, inspired me. In the 2000 census it numbered 2,242 people. Not big. It was the first town in Post-reconstruction Mississippi to have a black mayor. Its people are friendly with pride of community. 98 percent of its residents are black. Many pray for their town. Attractive homes and churches mark the landscape. I began to ask questions, "Matiel, are all those brick homes owned by blacks?"
"Yes."
"Do you know the people who live in them?"
"Yes."
"Does Fayette have a section of run-down homes?"
"No, occasionally you'll see a house where the owners don't care for their yard."
"Matiel, what time is church tomorrow?"
"Seven o'clock."
"In the morning? I can't believe it. Is it because it's Easter? Will teenagers go?"
"7:00 A.M. is the regular time. Once a month, church is at eleven o'clock. Then the church is filled."
Dallas and Matiel patiently answered my streams of questions. I couldn't resist trying to put together the images I was receiving, with my previous ones.
This is Barbara Steiner with my puzzling and encouraging trip to Fayette, Mississippi. Please check out thisweeksstory.com.
<< previous story] [next story >>
---
We invite your comments! [click here to comment]
---

Join the conversation.
This Week's Story is a non-profit supported by listeners. [click here to make a donation with

]