This Week's Story

click here to play audio
Job's plea: God, tell me, what have I done wrong?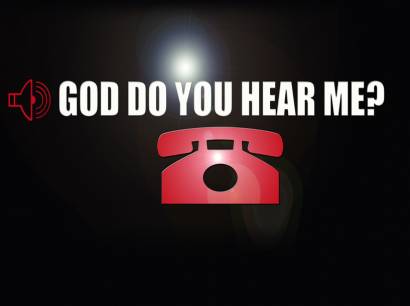 This Week's Story relives American history and the Bible through brief inspiring stories presented on mp3 audio recordings and text for reading.
God, what have I done? part one
Job stopped scraping his boils. His wife stared coldly at him. He looked down and the small motion triggered tremors in him.
She spoke, "Are you still trying to be a good man? Husband, you are a fool! Curse God and die."
"Woman," he replied, "you have no answers. Do you think God should only give us what we want?"
He picked up a piece of shattered pottery. As his life, it lay broken. In one day he had lost his ten children as a tornado struck the home where they were eating. In that day he had lost also his herds of animals and servants.
Job used the pottery to scrape the repulsive boils, which covered his body. Each boil was a small swollen ball with a core of rotting tissue.
The intensity of his grief and pain were beyond what he knew how to bear. He heard men crying loudly as they walked toward his
home. They tore their clothing and threw dust upwards. These men, his three friends, Eliphaz, Bildad, and Zophar, sat beside him. They had come to grieve with him and comfort him. When they saw his suffering, they had no words. For seven days and nights they sat in silence.
Finally Job spoke. "Let those who are experts at swearing, curse the day that I was born. Why did my mother let me live? If I had died at birth, I would be at rest."
Eliphaz replied, "You have told people to trust God, but now where is your confidence? You should know that God takes care of those who do right.
"Go to God and present your case to Him. Remember that when you do wrong, he may correct you."
Job said, "Eliphaz, my troubles and sadness cannot be put onto scales. God has struck me and I have not denied Him. You have not helped me. You suggest that I have done wrong. Tell me, what have I done wrong?
He looked upwards, "O God, I hate my life. What have I done to you? Am I your target?"
Bildad began, "How long are you going to talk like this? Does God do wrong? Your children obviously did wrong and their punishment was deserved. God does not reject people of integrity. Do right and He again will fill your mouth with laughter.
"Yes, Bildad, that sounds true in principle. But, who am I? Can I reason with God? How can a person be innocent in the eyes of God? If only there was a mediator who could bring God and me together."
He raised his arms, "God, tell me the charge you are bringing against me."
Zophar added, "Job, you are babbling. You should be ashamed, claiming that you are innocent. You are being punished less than you deserve to be. Get rid of your sins. If you are pure, He will restore your home. You will be strong and free. It is the wicked who have no escape."
Job looked at his three friends. "You know everything, don't you? When you die, wisdom will die. I know as much as you do. You are no better than I am, yet you smear me with lies. People who live in comfort, push those who are stumbling."
"Leave me. I will argue my case with God. I will be proved innocent. I have sought justice."
Again he looked upwards, "God, tell me, what have I done wrong?"
This is Barbara Steiner. Soon we will hear the conclusion of Job. Please investigate at www.thisweeksstory.com.
<< previous story] [next story >>
---
We invite your comments! [click here to comment]
---

Join the conversation.
This Week's Story is a non-profit supported by listeners. [click here to make a donation with

]