This Week's Story

click here to play audio
George Washington Carver moves from segregation in a college basement to life as the Wizard of Tuskegee.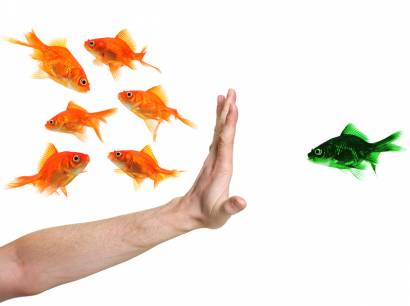 This Week's Story relives American history and the Bible through brief inspiring stories presented on mp3 audio recordings and text for reading.
The Gift of Possible, part four
"Mrs. Liston, when I wrote you a letter about my trouble, I didn't expect you to come here."
"George, I didn't mind a short train ride and I would like you to show me the campus."
As they walked together, students stared curiously at them. What was a white woman doing with George Washington Carver, the only black student at Iowa State College?
"George, may I eat supper with you?"
"Mrs. Liston, I am not allowed to eat in the dining room. I was told to eat in the basement with the black servants."
"Then I'll eat with you there."
Soon an embarrassed faculty member came and asked her, "Please come and eat in the dining room."
"Sir, my husband and I became acquainted with George when he was a student at Simpson College. He is a superb student, who has tutored many students. He is like a son to my husband and me. Wherever he eats, is good enough for me."
The next day staff and students began talking to George. He was welcomed to the dining room. He became active in student affairs and joined the German club, the debate club, YMCA, National Guard, and the Welsh Eclectic Society. He was skilled as a massage therapist and hired to help the football team with their cramped muscles. Professors James Wilson, Dean of Agriculture, and Henry Wallace became his good friends. George had regular Bible studies with Dean Wilson. Professor Wallace had a passion for soil, which George soon shared. The professor often said, "Nations last only as long as their topsoil lasts."
George became fascinated with how to keep soil fertile. He also experimented with crossbreeding plants. He searched for ways to help plants fight lack of water and disease, and be strong and fruitful. "Someday," he thought, "I want to be able to help poor farmers around the country."
When George graduated from Iowa State College, people questioned, "Will George have a military career, or go to the Chicago Academy of Arts, or to the Boston Conservatory of Music? Will he be a plant scientist?" Soon he was the Assistant Station Botanist at the college.
When he completed his master's degree, he received two letters from the famous Booker T. Washington, president of Tuskegee Normal and Industrial Institute in Alabama. Would George become the head of the school's new agriculture department? Tuskegee trained ex-slaves to earn a living at a trade. Booker wrote, "I believe that you are the only black man in the United States qualified to set up and direct the new department. Your salary would be $1,000.00 a year, plus your own room in a student dormitory, and food at the cafeteria."
George was not concerned about simple living arrangements. He preferred to live without luxury. He did have a different concern. Booker T. Washington's life was threatened, because he stood up for the rights of ex-slaves. In the South lynching was increasing and Jim Crow laws were being made, which were taking away rights blacks had after the Civil War. Should George accept the risks? He answered, "I …shall be glad to cooperate with you in doing all I can through Christ, who strengthens me, to better the condition of our people."
Soon George was teaching his students at Tuskegee that nothing should be wasted. His laboratory produced hundreds of products from new and old materials, sometimes from junk. His inventions, talks, writings, and demonstrations changed the lives of southern farmers and people throughout the world.
He became known as the Wizard of Tuskegee. Henry Ford stated, "The most influential scientists of the twentieth century are Thomas Edison, Luther Burbank, John Burroughs, and George Washington Carver."
This is Barbara Steiner coming soon with a visit into George's gift of possible. Please check out thisweeksstory.com.
<< previous story] [next story >>
---
We invite your comments! [click here to comment]
---

Join the conversation.
This Week's Story is a non-profit supported by listeners. [click here to make a donation with

]