This Week's Story

click here to play audio
George W. Carver asks, "How do I rebuild a dream?" His quest takes him on many roads, and always to DISCOVERY!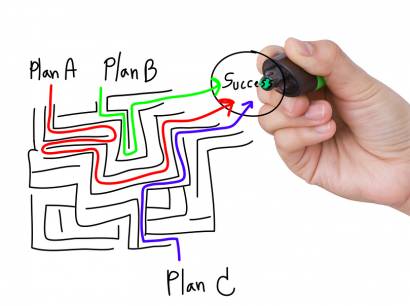 This Week's Story relives American history and the Bible through brief inspiring stories presented on mp3 audio recordings and text for reading.
The Gift of Possible, part three
"Is there something I can do, no matter what my color is?" George asked himself.
His employer suggested, "George Carver, you should go west."
"I'm in a rut," George realized, "cooking and doing laundry again for white families. I'm getting ready for nothing.
"But how do I rebuild a dream? I received a letter of acceptance from Highland College, but when the principal saw me he announced, 'This college does not accept Negroes.'
"What does that mean?
"Should I go west? I know black families are able to get land through the Homestead Act of 1862."
George took his books, accordion, and typewriter and went west to where Kansas was flat prairie land with sod houses. It was a surprise to see houses built of squares of dirt with grass growing out of them.
Soon he had a job building a sod barn and hen house. He and the white owner worked together; and he learned to cut sod and build with it. He filed a land claim for 160 acres and built his own home.
Daily he walked before dawn, collecting rocks, plants, or arrowheads that caught his attention. He attended the Ness County Literary Society. Plays, debates, musical pieces were presented. People loved to hear him play his accordion. He continued painting and making paints.
A black woman, who lived on a nearby land claim and had taught art at one of the first black colleges in Alabama, told him, "George, I never expected to find someone here on the prairie, who loves art as much as you do. This place isn't for you; go into education."
Within two years of arriving on the prairie, he left. He stopped at St. Nicholas Hotel in Winterset, Iowa. In thirty minutes George had a job as cook. Soon the hotel food tasted better, and kitchen operating costs were cut by half.
George was making friends among blacks and whites. He attended church and his high tenor voice attracted attention from the Milhollands, who invited him to visit. They shared music, art, and books with George. They encouraged him, "Your talents are being wasted. Go to college. Simpson College is a good school and will accept any qualified student, regardless of race."
George enrolled into Simpson College. Where would he live? Female students lived in dormitories. All the male students were white and lived in the homes of white people. George was assigned a shack at the back of the college campus. He cleaned out the bugs and dirt and used wooden packing crates for furniture. He began a laundry business for students. As he washed their clothes, students liked to sit and visit with him. He was smart and well-read. Soon he was tutoring students and doing less laundry.
His art teacher advised him, "George, you won't make a living as an artist. You love nature. Pursue a degree in horticulture. You would work with fruits, vegetables, and ornamental plants. There are many opportunities in that field. My father is a professor of horticulture at Iowa State College."
George transferred to Iowa State College. The atmosphere was poisonous for him, as the only black student. Students yelled insults at him as he walked on the campus. George prayed that he might be accepted. Help came unexpectedly.
This is Barbara Steiner with a famous story of a man who received hatred and friendship and did not become bitter or manipulative.
Yes, there will be a part four to this series on George Washington Carver.
Please check out: thisweeksstory.com.
<< previous story] [next story >>
---
We invite your comments! [click here to comment]
---

Join the conversation.
This Week's Story is a non-profit supported by listeners. [click here to make a donation with

]