This Week's Story
subscribe to podcast [click here] or play audio below
For what the Culper Spy Ring does now, there is no public applause.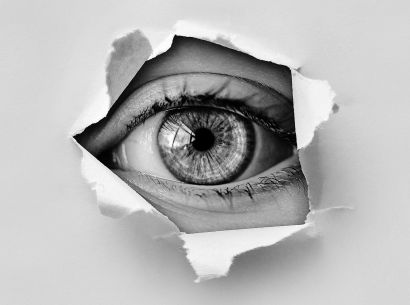 This Week's Story relives American history and the Bible through brief inspiring stories presented on mp3 audio recordings and text for reading.
We give ourselves! part one
from Revolutionary War Spies
Ben Tallmadge's voice was firm and urgent, "For what we do now, there is no public applause. Some Americans will hate us because we appear to be Loyalists to the British cause. Our neighbors and relatives will not know our true identities. 24/7 we will wear masks.
"Each of us in the Culper Spy Ring is risking his or her life. For that we have a death sentence and we have forfeited our identities. We expect no medals or shining swords.
"General Washington often will not know our faces or true names. We may communicate with him with coded names and messages, and disguised ink.
"Pray that we do not carelessly speak and give information to informers. As a network we must trust each other and escape detection.
"Know the skills, fears, and important information of our primary contacts as we pass information. Our mission demands courage. People
may assume that American spies sell themselves to the highest bidder. That is not true. We give ourselves. We are not mercenaries for hire. Our calling is Providential.
"You and I have had no specialized training. We give ourselves whether we are executed or escape. The British call American spies, traitors, and fools. They say, 'You spy; you die.' In truth we often out-spy them."
The speaker, Ben Tallmadge, was already experienced as a field officer in battle. Now in 1778, during the American Revolutionary War, he was 24 years old and General Washington's chief intelligence officer. He was forming and directing what proved to be the most effective spy ring on the British or American sides. Five men and Agent 355, a woman of secret identity, were the heart of the Culper Spy Ring.
They were locals in or near New York City area, living among the enemy. British soldiers occupied the city from 1776 until the war's end in November 1783. The city was the British treasure in the Thirteen Colonies, and their major base of operations. There the Culper Spy Ring operated and won battles in secrecy. The paper treaty of peace was signed two years later.
The Ring's strongest passion was to gain liberty for their new nation, the United States of America. Free the American Thirteen Colonies from Britain's control.
Nathan Hale had already been hung as a spy before the Culper Spy Ring was formed. He had been on a solo assignment. He was a close friend of Ben from college days at Yale. Ben and General Washington realized how important it was for Culper spies to be a network. Be responsible and trust each other.
The General promised that the spies' names and what they did as spies would remain secret. He did keep their letters with their coded names and messages. The identity of Agent 355, a woman, is still unknown in 2021.
The Culper network worked together for five years from 1778 to 1783. As the Ring passed information about the enemy, not one member was captured.
Next week we go with members of the Ring on a spying assignment. Join me. We begin at www.thisweeksstory.com.
<< previous story] [next story >>
---
We invite your comments! [click here to comment]
---

Join the conversation.
This Week's Story is a non-profit supported by listeners. [click here to make a donation with

]