This Week's Story

click here to play audio
A high school senior discovers the curiosity of Benjamin Franklin.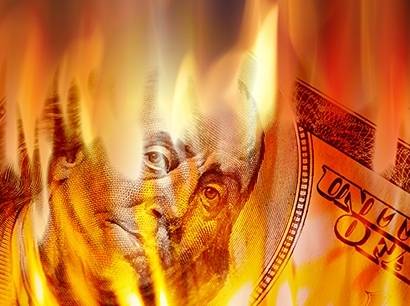 This Week's Story relives American history and the Bible through brief inspiring stories presented on mp3 audio recordings and text for reading.
Not Enough
"Tim, this is your junior year at high school. I want you to keep up your grades. You need to get a college degree so you can get a good job and make good money."
"Dad, I need a better reason to go to college. This subject of school and money is getting to me. Do you remember when I was in second grade that we read a book together about Ben Franklin?"
"Yes, I do. You were asking me questions about everything from light bulbs and tyrannosaurus rex dinosaurs to what made bad people bad."
"Dad, I don't want to lose my curiosity. There has to be a way to keep it! Ben Franklin kept his. I'm reading about him again, and I'm liking what I'm finding.
"When he was a little kid, Ben taught himself to read. His family wasn't rich, but there were books in his home. He attended school only two years. That's hard to believe, but it was acceptable in the 1700's in Massachusetts. You wouldn't believe what Ben read before he was twelve. He read the Bible, books of sermons, Shakespearean plays,
Greek and Roman history, and science. These books captured him. And, he had a phenomenal memory about what he read!
"His family was huge with sixteen brothers and sisters. Supper time was exciting with discussions about politics, work, church, and family matters. Uncle would recite poems he had written. Sometimes brother Josiah was home from the sea and would tell about other countries. After supper Ben's father might play songs on his fiddle.
"Dad, I've been thinking. Ben taught himself to read. I know he must have been smart, but I keep wondering: What do I teach myself? Why doesn't our family talk about politics? How about music? You play the electric bass. I play sax in the school band. Sis plays flute. I think it would be cool to play together. Curiosity makes you feel alive.
"Did you know that by age ten Ben was working with his father making candles and soap. He sweated long hours over huge pots of boiling sheep fat; he cut candlewicks and filled molds. His favorite work was talking to customers.
"When he was twelve, his father said, 'I'm going to apprentice you to your brother James to learn the trade of printing.' As an apprentice Ben was quick and used opportunities to learn. He was taught to set type and print pages. He talked with writers who came to the printing shop and borrowed books. Often he would read a book one night and return it the next day. He wrote poetry and sold it on the streets. Secretly he wrote humorous letters to a newspaper editor, poking fun at life in Boston. Then at age 17 he had a serious disagreement with his brother, broke his apprenticeship, and left for Philadelphia.
"He was poor and without work when he arrived. Soon he was printing and writing. He was eager and always observing. He and a friend opened a printing company and he wrote a popular newspaper column. But, he wanted more challenges. Get this, Dad. At age 21 Ben founded a weekly discussion group to discuss books and ideas, including scientific questions. From this group developed the first lending library in America, and the Philadelphia volunteer fire department. He began writing Poor Richard's Almanac. At age 42 Ben left printing to devote himself to science. Inventions flowed from him. And Dad, none of this includes his leadership in the formation of the United States of America.
"To Benjamin Franklin, there was not one day without a question. Dad, that's for me!"
This is Barbara Steiner savoring the life of Benjamin Franklin and curiosity.
<< previous story] [next story >>
---
We invite your comments! [click here to comment]
I was surprised at how before he was twelve he had read about science, Greek and Roman history, Shakespearean plays, and the Bible. Also, it was very interesting how at ten years old he was working with his father making candles and soap. from Fatima
Dear Fatima,
I was in awe that Ben taught himself to read and attended school for only two years. What a bright young man! Leah
I liked that Benjamin read alot about history and science and many subjects. I also like science! from Brayden
Dear Brayden,
I hope you always keep your love of science. This world needs more scientists. Leah
I loved how he had such a thirst for knowledge. In our culture today we really need to take advantage of gathering our families as often as possible at meal times to share our daily experiences, thoughts and ideas. from Andrea
Dear Andrea,
Ben's thirst for knowledge allowed him to accomplish great things. Leah
Benjamin could read even before he went to school. He learned to print. That surprises me. from Tawny
Dear Tawny,
My father said, "Curiousity is part of intelligence." Benjamin is a great demonstration of that principal. B.J.S.
It amazes me that before the age of twelve he was reading books of sermons, Shakespearean plays, and Greek and Roman history!! from Liz
Dear Liz,
Can you imagine the intelligence Ben had to absorb this material? Leah
---

Join the conversation.
This Week's Story is a non-profit supported by listeners. [click here to make a donation with

]