This Week's Story
subscribe to podcast [click here] or play audio below
Glenn Cunningham, later to become a champion runner, is caught in a fire.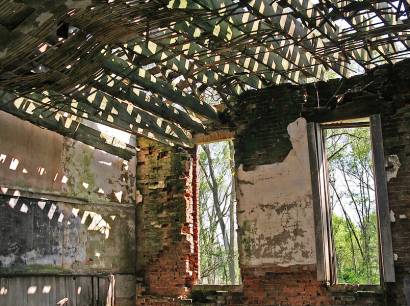 This Week's Story relives American history and the Bible through brief inspiring stories presented on mp3 audio recordings and text for reading.
The Kansas Flyer, part one
Did a doctor suggest that Glenn Cunningham's burned legs be amputated? How could he run the 1500-meter run in the 1936 Olympics in Berlin in 3:48.4?
Newspapers and magazines, around the world, wrote stories about Glenn in the 1930's. Some were inaccurate. Ripley's Believe It or Not exaggerated the facts.
The morning was cold the day of the fire in Rolla, Kansas. It was February 9, 1917. Wind stung faces and nostril hairs became icicles. With his three siblings Glenn ran two miles to school. To prepare the school for students and teacher Floyd, Glenn's oldest brother, started making a fire in the potbelly stove. It had hot embers from the night before. Floyd added dried cow chips and reached for the kerosene can. He did not know that someone had put gasoline into the can. Usually it had kerosene to start the fire.
As he poured gasoline over the fire base, flames shot out and struck Floyd in the chest and stomach. Glenn was nearby. Their clothes caught fire. Another brother tried to open the classroom door, but it would not open. Outside, their sister saw flames, heard pounding on the door, and was able to open it.
Floyd and Glenn had become two whirling balls of fire. They stumbled outside. Floyd hollered, "Roll in the sand." Floyd's clothing fell off and Glenn's overalls would not pull over his shoes. Instead his stockings, winter underwear, and overalls burned into him. Their siblings extinguished the fire on Floyd and Glenn.
All four kids ran the two miles home. They were tormented with the thought that their father might have to pay for the schoolhouse.
Soon at the Cunningham home a doctor arrived in his Model T Ford. Floyd shook all over, but he acted calmly. Third-degree burns covered half of his body reaching even into his body and burning his kidneys. His sensory nerves had been destroyed; so he could tolerate his pain.
Glenn cried without stopping. He was a little boy, small for his seven years, and his pain was unendurable. Mostly his legs were burned. The doctor explained to his wife, "I do not think that Floyd will recover; Glenn may."
Neighbors brought food and even money, though they had little. They did chores and watched the boys when their parents needed sleep.
Changing bandages, the first week brought excruciating pain to Glenn and pieces of his leg muscles tore off. His father and others helped to hold him down as the doctor worked on him. No infection was developing. Floyd, age 13, from his bed sang and told stories to comfort Glenn. As the week passed, Floyd grew quiet.
The ninth day after the fire Glenn lay crying. Floyd said softly, "Lie still, Glenn. You must hurry and get well so we can take old Jack and go hunt rabbits." Jack was Glenn's dog.
After Floyd was fed breakfast he began singing "When the Roll Is Called Up Yonder I'll Be There." He finished and said, "Ohhhh, there's the angels after me, goodbye everybody, goodbye Mama and Papa, and all you kids, goodbyeeeeeee." At 10:00 A.M. he stopped breathing.
This is Barbara Steiner with a true story that continues as Glenn began healing.
Find more stories at thisweeksstory.com
<< previous story] [next story >>
---
We invite your comments! [click here to comment]
---

Join the conversation.
This Week's Story is a non-profit supported by listeners. [click here to make a donation with

]