Joshua: Battle Plan Jericho, part five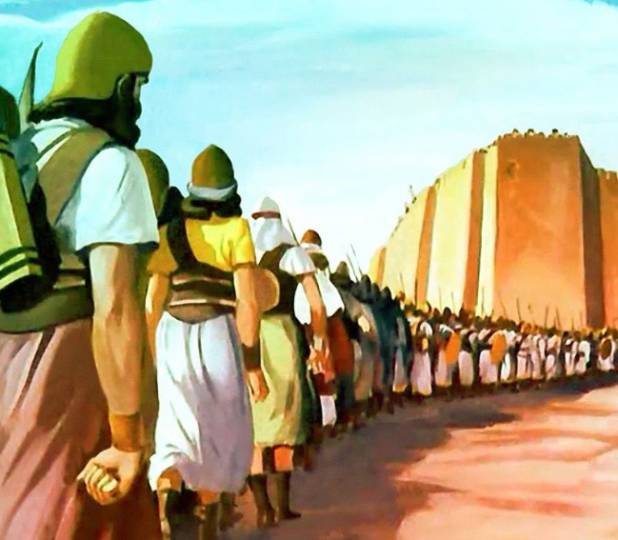 Discover fascinating people and ideas in American history and the Bible through short stories on This Week's Story mp3 audio and text for reading.
Joshua accepts a battle plan that defies military experience.

click here to play audio
Joshua awoke and laughed joyously. "Lord, I'm ready for Day One, of Battle Plan Jericho! I think your plan for defeating Jericho will shock our warriors and the enemy. It is mighty unusual, and impossible to execute without you, but I trust you.
"I love your creativity, and your concern for us, even when we are miserable to deal with. Over and over you show us your power, so we Israelites will rest in your strength.
"You delivered us from slavery in Egypt. You parted the waters…
[continue reading]