Different Worlds: "A Smelly City" part one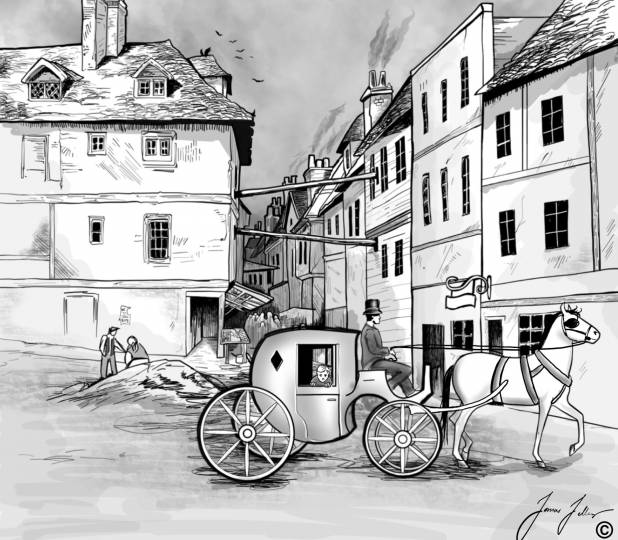 Discover fascinating people and ideas in American history and the Bible through short stories on This Week's Story mp3 audio and text for reading.
John Winthrop discovers a different world in a filthy, crowded, and dangerous city!

click here to play audio
As John Winthrop and his father entered London, a woman yelled, "Gardez-loo!" Slop flew through the air from a nearby window. Some spattered on the horses of Winthrop's carriage.
Mr. Winthrop's face tightened with disgust. "This city is filthy, crowded, and dangerous! Queen Elizabeth rules the nation, but the people ruin the streets…
[continue reading]