The Pledge of Allegiance with a Ripped Rayon Cloth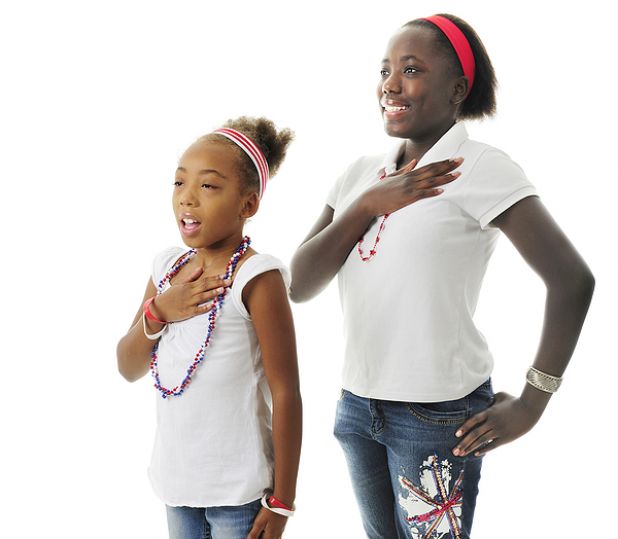 Discover fascinating people and ideas in American history and the Bible through short stories on This Week's Story mp3 audio and text for reading.
We are not worshipping this torn flag. It represents dreams and goals for life in our country.

click here to play audio
Over the speaker system came the principal's voice. "We will do the Pledge of Allegiance now." My students stood.
We faced the flag suspended above the front blackboard. It was a pathetic piece of ripped rayon with dangling threads. Every time I looked at it, I was irritated. I should ask for permission to replace it.
As students mumbled...
[continue reading]